Remote Working and Digital Signatures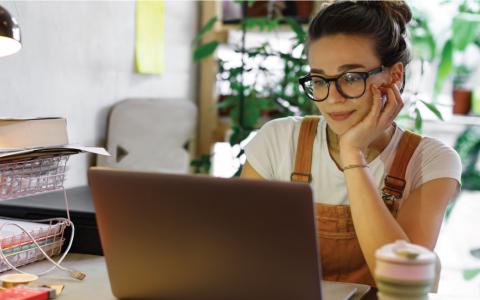 Remote Working and Digital Signatures
The year 2020 has set in motion an irreversible change that will continue to persist in many years to come. Remote working has proven to be resilient to changing business dynamics. Looking at the market's current landscape, companies that have been hesitant towards adopting digital alternatives to manual processes are more likely to switch to smarter online equivalents. Signing documents and contracts digitally sends out ripples in almost every aspect of the business, allowing for a smoother remote working experience.
Streamlining sales, HR, and collaboration with external vendors from the comfort of your home
The cloud of the recent pandemic has dramatically altered every aspect of business operations. Be it sales, talent acquisition, or supply chain management. But we have overcome worse adversities using technology. Using digital signatures like DrySign, HR professionals working remotely can onboard newly hired candidates within minutes by executing documentation online. When it comes to insurance sale executives, the increasing volume in medical insurances has left a mountain paperwork in the wake of this outbreak. Having a smart digital signature solution like DrySign will help reduce the TAT and clock more numbers with greater accuracy.
With the right tech and right people to harness its capabilities, companies can cut down one entire day of administrative tasks. In this day & age, companies tend to work in tandem seamlessly. And the thin line separating a successful partnership and the chances of a multimillion-dollar scam or lawsuit is a legally secure solution that can enforce the contract or agreement. The contract management lifecycle runs in multiple iterations. In each repetition, the most time-consuming part is getting signatures on the agreement. 
Remotely signing property leasing and rent agreements.
The recent pandemic has made us realize just how important it is to have a home office. With the rising need for home offices, the need to move to bigger spaces has resulted in an exponential rise in paper-processing and document signing. Real estate agents working remotely can make the most out of technology by signing leasing and rent agreements online using digital signatures. This way, real estate agents can deliver a better customer experience. In such situations where the market is in favor of the buyer, sales professionals and realtors need to be on their top game. It is in such times, transformative digital tech like e-signatures make a marginal difference. 
When it comes to finances, the show must always go on.
The tide of remote working has hit virtually every industry vertical. The finance industry being a paper processing powerhouse, benefitted most out of this. With an average of 80% reduction in the turnaround time, sales representatives working remotely for banks can now enable new customers to open bank accounts in just 8 minutes. 
When it comes to remote working, maintaining a work-life balance is the key.
Working from the comfort of your home has its perks. But in some cases, work might consume a major part of the day, and that can increase anxiety levels. In such scenarios, any digital tool like e-signature or any other tech that increases your efficiency or replaces the tediousness of the manual workflow is your best work partner. Not only does it improves your productivity, but it also clears your calendar for some recreational activity to help you enjoy working from home.
Also read:DrySign Freemium has Arrived – Here's Everything You Need to Know
Conclusion
Irrespective of the constantly changing market landscape, the trend of remote working is going to stay. And with it, remote business operations and the need to replace paper-based workflow will exponentially increase. Needless to say that now is the best time to switch to smart and holistic digital signature solutions like DrySign.
Source:
https://financesonline.com/25-essential-e-signature-statistics-analysis-of-trends-data-and-market-share/
https://www.msbdocs.com/10-surprising-stats-about-esignatures/
Found this interesting? Share on your socials to let others know: