Remote hiring made easy with DrySign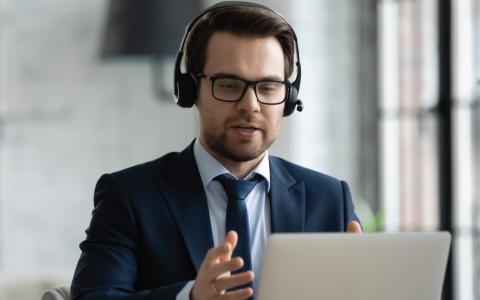 Remote hiring made easy with DrySign
The Covid-19 pandemic has introduced drastic changes in most of the core processes. It was the necessary nudge that pushed us to come up with efficient and contactless countermeasures to the old and obsolete manual paper-based processes. Things are not that different when it comes to hiring. With the remote working & hiring trend taking off, it is now easier to overcome geographical boundaries and seamlessly collaborate. But for every solution statement, there is a high probability that the solution might not be ironclad and might not cover the entire spectrum of the process. The recruitment process is a complex process that is riddled with a flood of paperwork, approvals, and signatures. But with digital signatures like DrySign, it is now possible to address these hidden costs and speed up the process.
Addressing the flood of documents
Be it the signing of NDA's, declarations, pension nominations, or any such declaration documents, managing the physical paperwork manually is a risky business. DrySign, with its online document storage, makes it easy to store and retrieve documents within seconds, thereby reducing the turnaround time of administrative processes. Apart from this, vital paperwork getting tampered with, mislabeled, or damaged is one of the most commonly reported concerns in HR departments. 
Better hiring experience for the candidate
During the testing times of the pandemic, digital signature solutions like DrySign has made the lives of countless candidates much easier. Onboarding shortlisted candidates and performing documentation remotely has not only reduced the hiring time by a significant margin but has also increased the efficiency of HR processes. E-signature solutions like DrySign allow candidates to join new organizations from the safety and comfort of their homes without having to physically go to the company premises and endanger their safety.
Empowering HR processes with real-time data
Having a data-driven mindset never goes to waste. No matter how perfect you think your HR processes are, there's always room for improvement. With sophisticated electronic signatures maintaining logs of document uploads, signing, and sending, the user can keep track of the time required to execute the recruitment strategies. DrySign also offers features like real-time notifications, reminders, and signature status tracking that helps HR to stay updated at all times. Digitization and automation of manual HR processes is the key to diverting their efforts from administrative tasks to your employees.
Also read: DrySign Freemium has Arrived – Here's Everything You Need to Know
Conclusion
In order to contribute to your company's overall efficiency score and keep up with the trend of technological transformation, you need to equip all the departments with the latest digital transformative tech available out there. When it comes to recruitment, it is important to arm your HR department with equally innovative and effective digital tools to improve the talent acquisition process. Solutions like DrySign go a long way in helping the HR department operate faster, smoother, and with greater accuracy & security while eliminating hidden costs involving infrastructure and office supplies.
 
Found this interesting? Share on your socials to let others know: