Impact of Digital Transformation on Insurance Industry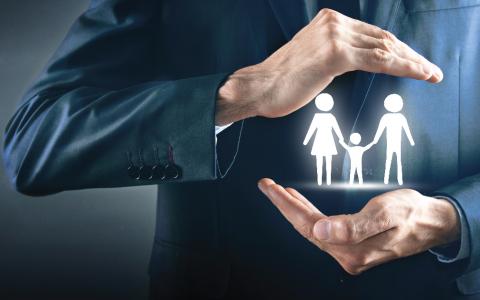 Impact of Digital Transformation on Insurance Industry
For an industry that is neck-deep in paperwork, the potential risks and vulnerabilities associated with many aspects of the workflow directly impact how they operate and distribute their services. When we take this point into consideration, the time spent in managing paperwork takes a toll on the core functionalities, productivity and profit margins. When we look at claims and sales processes alone, the sheer volume of documents that flows through the company's intake funnel is overwhelming to manage, let alone optimize. In such cases modernizing the workflow is the key to unlocking the true operating potential of the organization.
The big hiccup in the traditional process
Getting personal insurance has become easy over time as people are comparing plans, filling out forms online, getting quotes, and tracking their claim status over the phone. However, the same cannot be said when it comes to selling commercial policies. Looking at how customer needs are constantly evolving, insurance companies are struggling to keep up. One of the drastic changes in a buyer's purchase journey, which has left its mark on virtually every domain, is the rise in the DIY approach. This has impacted brand loyalty, as well. The customer's focus seems to be shifting from price and brand to the service – a transition that companies find difficult to keep pace with.
It may seem like a leap of faith to invest in digital transformation, but considering the long run, the ROI and its impact on the business far outweigh the tiresome bureaucracy that runs in the backend. This is why a sane conclusion of adopting digital transformation is required.
Also read: Guide to Going Paperless with DrySign
Resultant paradigm shift
The insurance companies that had the foresight to see past the implications of the Covid-19 pandemic have switched to cloud-based technology to get rid of their inefficiencies and operational hurdles. Not only is it paying off, but it is also helping them strengthen their relationship with customers. With such a drastic change in the business ecosystem almost overnight, businesses had to make sure that people were out selling and not getting further entangled in paperwork, in times like these.
As a result, intelligent solutions like digital signatures, CRM, and other cloud-based business applications became the norm. 
This transition has resulted in companies paying more attention to client needs, coming up with the best solutions, and worrying less about errors. With insurance firms trying their level best to push the Direct 2 Customer (D2C) model, smart solutions like electronic signatures have come a long way in enabling them to do so. In this process, the process of insurance distribution is more likely to go across various channels to provide buyers and sellers with a more holistic and convenient way to do what they do best.
Conclusion
Leveraging cutting-edge technology like digital signatures enables insurance firms to restructure their customer interaction framework, claims processing, and their back-office data flow management. It also helps in bringing together different departments, making them work seamlessly in tandem. We can look at digital transformation as an exoskeleton that helps employees lift heavier weights and run faster while not forgetting the fact that it is still being operated by a human being. By doing this, we are simply making a super-agent out of an ordinary agent. 
Sources:
https://packhelp.com/d2c-direct-to-consumer
Found this interesting? Share on your socials to let others know: