How to Get Free Online Signatures with DrySign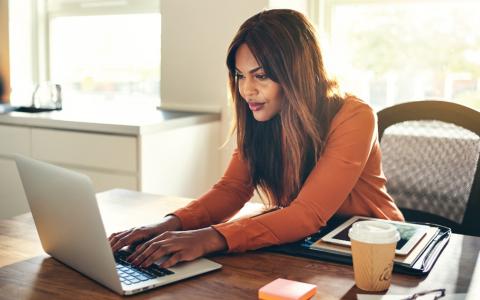 How to Get Free Online Signatures with DrySign
Picture this; you are caught up in the midweek hustle. You could be a working professional on the run, a student who needs to sign an application on priority, or a freelancer who has to sign an urgent document. Either way, you are going to need a smart, legal, easy, and quick way to sign documents online. Here's how you can get started.
Getting started with online E signatures
To get you up and signing in no time, DrySign gives you an option to sign in through your Google account. If you prefer filling the form, you can do that as well. Either way, it is a simple process that shouldn't take much time.
 
How to create your digital signature?
Once you have successfully signed in, you will be greeted by an informative dashboard and a menu bar on the left side of the screen that will help you navigate through the application. You will see a lot of options and tabs that will make your life much easier. But to get started, you must first create your signature. You can either draw, type, or upload an image.
Inserting signatures to a word document or a PDF has never been easier
Now that your e-signature is ready to go, you just have to follow three simple steps – upload, sign, and send. The best thing about DrySign is that it doesn't stop at basic functionalities like adding a signature block to your PDF or word document. It does way more than just ticking the right boxes. DrySign supports numerous file formats, making it easier and convenient for you to add digital signatures to PDF, word documents, or even images.
DrySign realizes that you can never be too careful and that's why it gives you an option to protect your signed document with a password when you send it.
Also read: DrySign Freemium has Arrived – Here's Everything You Need to Know
A side of electronic signatures you have never known
DrySign as a holistic digital signature platform is packed with an array of features. You can invite multiple signing parties online and get their signatures in one go. What's more, you can even create pre-defined templates of signed documents that you are likely to send out frequently.
The data-driven side of electronic signatures
When it comes to having detailed records of your digital signature usage history, it's best to have it and not need it rather than needing it and not having it. With DrySign, you get detailed logs that keep track of rejected, signed, and pending documents. Based on this information, you can even choose to send reminders.
The most important feature
This feature helps DrySign evolve to best suit your digital signing needs.
Your invaluable feedback is the ultimate catalyst that fuels the growth of digital transformation worldwide. Do share your feedback and follow our social media handles for more such helpful guides and insightful content.
Found this interesting? Share on your socials to let others know: