Digital Signature Laws around the World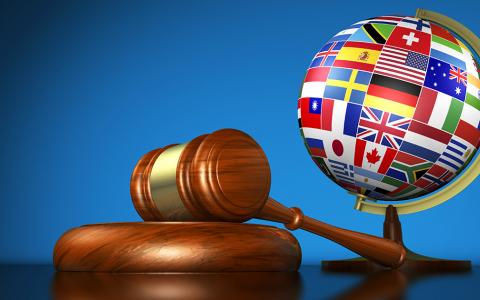 Digital Signature Laws around the World
Digital transformation is an inevitable, unstoppable phenomenon. The path to a smarter, greener, and efficient tomorrow is paved using technology. As a result, the entire world has begun adopting digital transformation solutions. Riding the tides of this transformation are digital signatures that have established their roots globally, across virtually every industry vertical. With the growing demand for digital signatures, various laws and regulations emerged across countries, granting legality to e-signature platforms. There are three types of laws:
Minimalist E-Signature Laws
Minimalist or permissive e-signature laws allow minimal restrictions on the usage of digital signatures. The idea behind minimalist e-signature laws is that no electronic signatures may be denied legality just because they are in electronic form. Due to this unrestricted nature, some may argue that this might lead to legal uncertainties owing to vagueness. However, this approach focuses more on market penetration and maximizing the usage of electronic signatures.
Some countries that have adopted permissive electronic signatures are the United States of America, Canada, and New Zealand.
Prescriptive E-Signature Laws
Prescriptive laws mandate PKI (Public Key Infrastructure) technology usage in digital signatures to sign documents online. PKI is a framework of cybersecurity that uses two encryption keys – private key and public key to maintain secure communication between a server and its clients. In cases where the negligent loss of private key results in direct or indirect loss, unlimited liability may be imposed. These laws add an extra layer of security, making it easier to associate signing parties to the documents.
Countries like Germany, Italy, and Russia have adopted prescriptive laws.
Also read: Guide to Going Paperless with DrySign
Hybrid Laws
Hybrid laws are a combination of prescriptive and minimalist laws. If technologies other than PKI meet the requirements, they are granted presumptions of authenticity. Hybrid laws mandate that certification service providers place limitations on their qualification certificates. The hybrid model is implemented in countries like Singapore and Bermuda.
Laws adopted across various countries
Every country has its own set of rules and regulations to implement digital transformation. Here's a list of countries and the laws that they enforce to legalize digital signatures.
 Country
 Law
 Australia
 Common law: Electronic Transactions Act (1999)
 Electronic Contracts and Electronic Signatures Under Australian Law
 Austria
 EU Regulation No. 910/2014 (2014) (eIDAS)
 Belgium
 EU Regulation No. 910/2014 (2014) (eIDAS)
 Canada
 Personal Information Protection and Electronic Documents Act (PIPEDA) (2000)
 Court Support for Electronic Signatures in Canada
 China
 PRC Electronic Signatures Law
 Czech Republic
 EU Regulation No. 910/2014 (2014) (eIDAS)
 Denmark
 EU Regulation No. 910/2014 (2014) (eIDAS)
 Egypt
 Law No. 15/2004 on E-signature and Establishment of the Information Technology   Industry Development Authority (ITIDA)
 Finland
 EU Regulation No. 910/2014 (2014) (eIDAS)
 France
 EU Regulation No. 910/2014 (2014) (eIDAS)
 Electronic Signatures Cases—French Law
 Germany
 EU Regulation No. 910/2014 (2014) (eIDAS)
 Electronic Signatures Cases—German Law
 Greece
 EU Regulation No. 910/2014 (2014) (eIDAS)
 Hong Kong
 Electronic Transactions Ordinance (Cap 553 of the Laws of Hong Kong) (2000)
 Electronic Contracts and Electronic Signatures Under Hong Kong Law
 Iceland
 Icelandic Act No. 28/2001 on Electronic Signatures (2001)
 India
 Information Technology Act (2000)
 Japan
 Act on Electronic Signatures and Certification Business (Act No. 102 of May 31, 2000)
 Malaysia
 The Electronic Commerce Act (2006)
 Mexico
 Federal Civil Code
 Court Support for Electronic Signatures in Mexico
 New Zealand
 Contract and Commercial Law Act (CCLA) (2017)
 United States of America
 Electronic Signatures in Global and National Commerce Act ("ESIGN") and the Uniform   Electronic Transactions Act (UETA)
 Russia
 E-Signature Law (2011)
Sources:
https://scholarship.richmond.edu/cgi/viewcontent.cgi?referer=&httpsredir=1&article=1238&context=jolt
Found this interesting? Share on your socials to let others know: